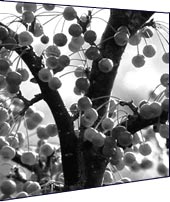 Sciowa has undertaken a wide range of projects over the course of the last 18 months, ranging from major strategy development and corporate restructuring programmes to rapid management agenda development and M&A support.
Some examples are listed below:

Retail Strategy Development for a Major UK Retail Bank
In the context of unprecedented regulatory change in the core retail markets for our client, we conducted an end-to-end strategy review to establish a fact-based view of the market and competitive environment and internal economic performance in order to inform the development of strategic and operational alternatives to dramatically enhance the intrinsic value of the business. Read more...

Market Attractiveness Assessment and M&A support for a Major UK Plc
Our client, a brand name PLC, was looking to acquire a substantial pool of assets from a third party in a competitive bidding situation in order to integrate them into their existing activities. We undertook an assessment of the core market, identifying the core level of profitability and prospective trends, examined the sources and magnitude of merger benefits and supported the overall bid development process.
Read more...


Strategy Development and Restructuring Support for a Major International Investment Bank
Assisted the top management team of an international investment banking business in determining the appropriate strategic and operational response to ongoing trading difficulty in several of its core markets. We developed competitive benchmarks to assess the relative capabilities and performance of the business across a number of key dimensions in order to gain buy-in from line management and the client's board. This was then developed into a board paper outlining the action plan and rationale. The plan was approved by the board and is now being implemented.

Strategy Development for a Business Unit of a FTSE 250 Plc
Based on internal and external research and analysis, we developed a fact-based understanding of the market environment and the relative capabilities of our client vs. key competitors in order to better understand the key issues and opportunities facing the company. This was developed into a set of priority issues and recommendations as an input into both the short and long term planning processes.

Management Agenda Development for a Leading Business Services Provider
We both structured and facilitated a series of senior management workshops for the Managing Director of a leading business services provider in order to develop a first-cut view of the business' strategic position and build consensus around the priorities for the business going forward. We leveraged management experience and judgment, together with focused analysis and research in order to build confidence in the assessment. This was the basis for the development of a detailed management agenda, including key strategic, operational and organisational priorities for the business (including both quick wins and longer term initiatives) that continues to drive the development of the business and its strategy.